Val started on doing the decor stuff for the nursery. Here she is painting the navigator wheel for me.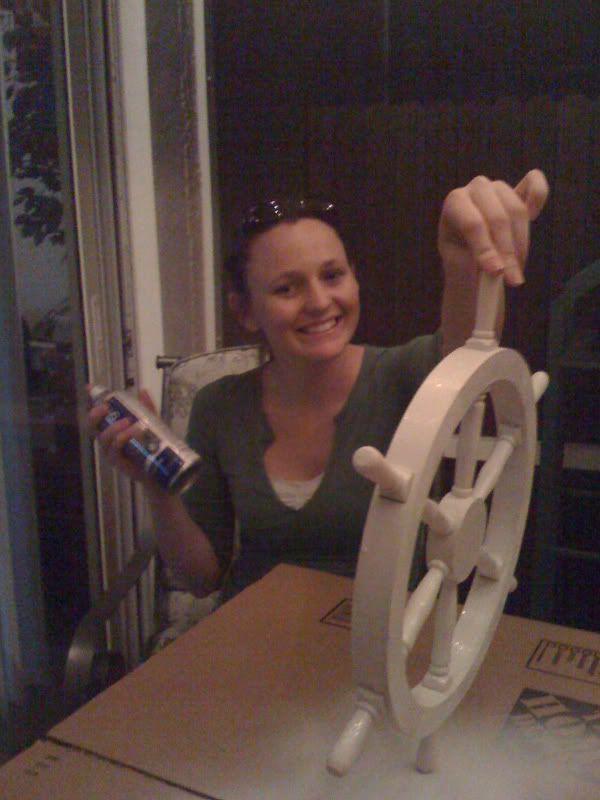 So Chris started painting today...

These are the 2 colors we have to decide on. Im pretty sure it will be the one on the Left. Its called Harbour, how appropriate for the theme of the nursery.