Amy (Kalli's Mom) is one of my

bestest

friends. She is the one who I have walked this journey with the closest besides Chris. We have spent countless nights talking, sharing feelings, anger, hopes, stories....everything under the sun.
So back in November when she asked if I had any special outfits I had for Nolan, I wasn't surprised at all. You have no idea how many outfits we had already bought for him. She asked me to send her my favorite outfit because she had something special in mind. But, I didn't have the heart or strength to pull out Nolan's tote and go through his outfits, I knew it would put me in a dark place.
While we were on the cruise, my best friend

Valorie

came over and went through his outfits. I told her to pick any of the anchor

onsies

or outfits because those were ALL my favorites. So she did just that and sent it to Amy.
Look what came in the mail this week....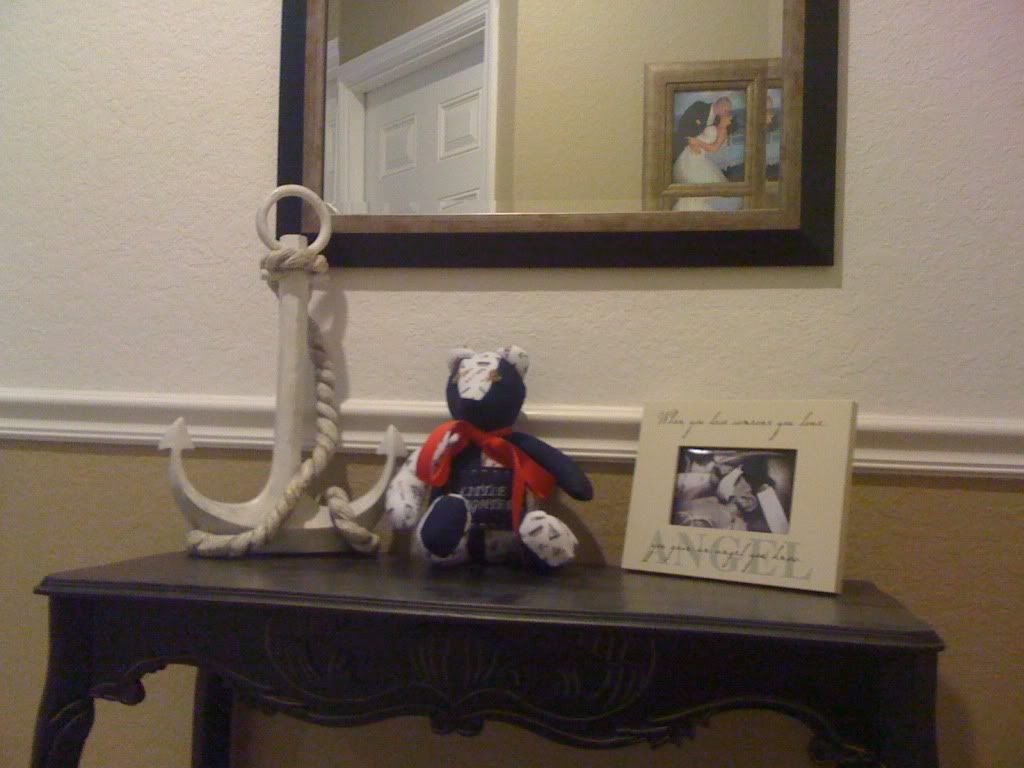 Ironically enough, the outfit she used to make this bear is the very first outfit we bought for Nolan. We got it from Babies R Us just a few hours after we found out he was a boy. Perfect outfit, perfect baby, perfect friend in this journey with me that knows

exactly

what touches a mommy's heart that lost their baby. Thank you Amy.